Western adults are taking trips to Thailand to help themselves start living longer, healthier lives
Medical tourism is flourishing once again post-Covid, with Bangkok re-emerging as a preferred destination for 'pro-longevity' Lifespan Extension Medicine.
Contact us to receive a personalised treatment offer:
Return to a younger you

in one of Bangkok's premium healthcare facilities
Dedication to patients' positive outcomes is a challenging incentive for medical practitioners in profit-motivated healthcare networks. To be sure, hospitals and clinics in places like America or Europe are still in the business of helping people get better, but they are also quite often controlled by Boards of Directors — so the pursuit of profit sometimes subverts the search to cure patients. This is because curing means no longer seeing and billing patients. One can bear witness to this phenomenon in the way Western physicians treat symptoms, rather than causes, of disease.
And while no cure for getting old has thus far been discovered, here in Thailand you can receive therapies that will set you on a path to turning back the clock. We're talking about functional medicine, the modern equivalent of "an apple a day keeps the doctor away," where a proactive approach is taken to inhibiting diseases of decline. Our partner clinics in Bangkok will diagnose the things contributing most harmfully to your senescence before prescribing immune-boosting treatments and a potential game-changer in reversing signs of father time, rejuvenative medicine.
Functional and rejuvenative medicine in Thailand promote longevity & healthy aging
ImagineHealth is here in Bangkok, prepared to facilitate your trip to Amazing Thailand for progressive, personalized anti-aging therapies.
Thailand's clinics are among the world's finest for Lifespan Extension Medicine, a way to treat autoimmune conditions by rejuvenating the microscopic structural units that make up our bodies which are damaged by aging.
Many of the most successful holistic wellness programs on offer in Thailand are created with functional medicine as a foundation. This allows doctors to pinpoint the root causes of your age-related symptoms and personalize treatments that rebuild your body's natural defenses.
ImagineHealth can facilitate cutting-edge health testing for you in Thailand that will identify diseases and disorders at a cellular level. This is part of a diagnostic and therapeutic program that aims to reverse the aging process and give you more control of your well being.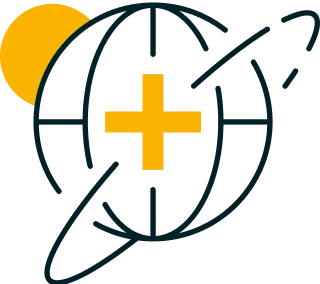 Start Your
Healthcare

Journey Today
To help inform your decision, we offer a precise cost estimate. Inquire with confidence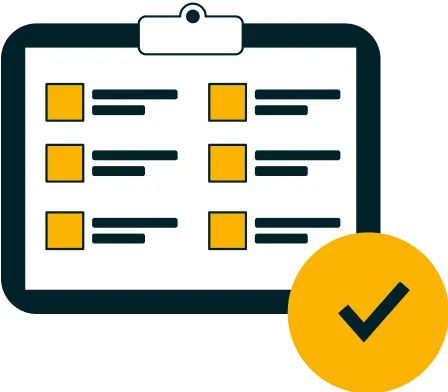 Request a personalized treatment plan
Slow the speed of aging, and accelerate self-healing, in style
As dedicated to patients' wellness as the healthcare system may be, it is not the only reason why this country has been nicknamed Amazing Thailand.
Let us help you combine rejuvenating therapies and a relaxing 5-star recovery period with our Anti-Aging Activated Experience!
"ImagineHealth was created to do medical tourism right. We are your liaison to progressive healthcare treatments that are uncommon or unavailable in the West, complemented by a restorative Thailand holiday, while ensuring you are confident in the process and well-informed throughout.
In return for your gift of trust, we will do everything in our power to make your dreams of feeling better and looking younger come true."
ImagineHealth Founder & CEO
Hear from
ImagineHealth

's customers
"I've never had a healthcare experience give me a new lease on life like this before. My husband and I are in our early 60's and we were both getting sick more frequently the last few years (both had Covid twice). So we decided to work with ImagineHealth on a trip to Thailand for longevity treatments. It was 10 days of encouragement and therapies that were invigorating and gave us a clear plan for the future."
ImagineHealth guest from San Francisco, USA
Functional Medicine, plus 7-day Immune System Resilience retreat in Samui Island
"My arthritis was really wearing me down, more mentally than anything. I think part of it was that my GP only prescribed meds to deal with it, which clearly wasn't working. So I booked a flight for my partner and I to visit a rejuvenative-therapy clinic in Bangkok for my pain and inflammation, and a luxury holistic recovery retreat. Nine weeks on and I see marked improvement, especially when I wake up in the morning."
ImagineHealth guest from Melbourne, Australia
Functional Medicine/Immunomodulation, plus five days in a 5-star wellness spa in Phuket
"I had just turned 65 and I looked every bit of it, which I didn't like. My husband has aged much better, at least in terms of lines and wrinkles in his face, and he encouraged me to try rejuvenative therapy to try to reverse mine. He said they would repair the damaged tissues and improve overall cellular health, which sounded exciting — then we found ImagineHealth. I don't look 21 again, but I do notice a smoother forehead and fewer bags under my eyes!"
ImagineHealth guest from New York, USA
Lifespan Extension Medicine, accompanied by 10-day rejuvenation stay in Samui Island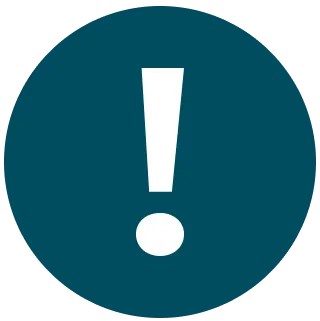 All examples of what has been achieved by others should not be taken as typical or in any way a guarantee or projection of what any individual can expect from treatments facilitated by ImagineHealth. All testimonials are provided for informational purposes only. Your treatment results may vary.
Do you have any questions? Send a message or give us a call today!
(International): +66 6226 999 22
(Thailand): 0 6226 999 22
ImagineHealth Co., Ltd., 2nd Floor, 252 Krung Thon Buri Road, Khlong Ton Sai, Khlong San, Bangkok 10600, Thailand.
Thailand Healthcare

Is a World Away From Ordinary
Learn more about the advanced treatments and the all-inclusive health travel Experiences ImagineHealth can facilitate for you.