Healthcare travelers are choosing Thailand for the treatment of Autoimmune Disorders
Medical tourism is a thriving worldwide phenomenon, with Bangkok emerging as one of the leading destinations for affordable, innovative treatments.
Contact us to receive a personalised treatment offer:
Clinics in Bangkok treat Autoimmune Disorders with
great care
When patients come to Thailand from overseas, they commonly comment on how contemporary the medical facilities are. In our experience, their next thought is often to acknowledge how impressive that professionalism really is given the significant cost savings they enjoy over receiving similar treatments in Australia, England, Europe, and the USA. Those are the places from which many of ImagineHealth's guests arrive, and they leave Thailand with a very different understanding of what healthcare can be.
Adding to the high levels of professionalism and remarkable affordability in Thailand's top hospitals and clinics is one underrated aspect of the leading medical tourism destinations: Innovation. Healthcare providers in Bangkok are motivated to develop new ways of effectively treating old illnesses like Rheumatoid Arthritis, Lupus, Multiple Sclerosis, Psoriasis, and Hyperthyroidism. These conditions are often treated with rejuvenative therapy, which is an advanced kind of Lifespan Extension Medicine.
Lifespan Extension Medicine harnesses the body's innate ability to heal Autoimmune Disorders naturally
ImagineHealth is here in Bangkok, prepared to facilitate your journey to Thailand for professional, affordable, and innovative medical care.
Rejuvenative Medicine – Thailand's clinics are among the world's finest for Lifespan Extension Medicine, a way to treat autoimmune conditions by rejuvenating the microscopic structural units that make up our bodies which are damaged by aging.
Patient-Centered Treatments – Everyone from doctors to nurses to administrative staff will treat you not just with respect, but with compassion. The system here places a significant emphasis on putting the 'care' in healthcare.
Patients Before Profits – The cost of living in Thailand is lower than in Western countries, but there is also less of a profit motive when it comes to helping other human beings, perhaps due to the Buddhism emanating in the culture.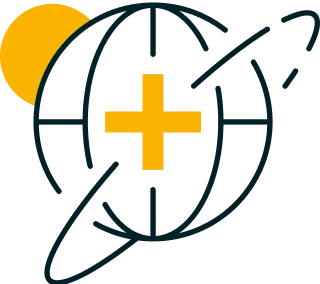 Start Your
Healthcare

Journey Today
To help inform your decision, we offer a precise cost estimate. Inquire with confidence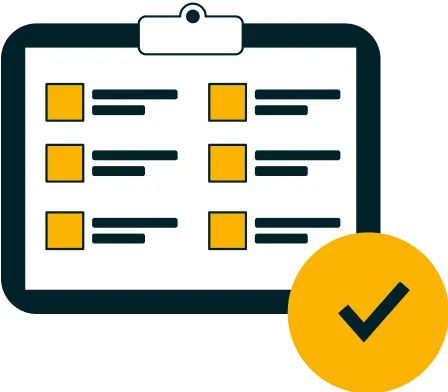 Request a personalised treatment plan
Compassionate patient-centered care in stunning surroundings
As advanced as it is, the healthcare system alone is not why this country has been nicknamed Amazing Thailand.
Let us help you combine innovative therapy and relaxing recovery for a truly once-in-a-lifetime Experience!
"We started ImagineHealth because in our minds nobody was truly doing medical tourism the right way.
Most other medical tourism facilitators are simply web portals where people can make appointments with overseas hospitals. That's fine, but it leaves so many unanswered questions for you.
What sets us apart is that we provide access to better, more innovative healthcare treatments, complement them with a relaxing and restorative Thailand holiday, and ensure you and your loved ones are confident in the process and well-informed throughout."
ImagineHealth Founder & CEO
Hear from
ImagineHealth

's customers
"We are so pleased with the experience ImagineHealth put together for us. Mom was at her wit's end with her Rheumatoid Arthritis, so we looked into Thailand for help. Mr. Kalwa and his team explained in detail how the hospital and rejuvenative therapy would work, helped us organize everything, and were basically on call for us the whole time we were there."
ImagineHealth guest from Florida, USA
Lifespan Extension Medicine, plus a 7-day relaxation retreat in Samui Island
"My Graves' Disease was wreaking havoc. I couldn't sleep, was losing weight, and, worst of all I had shakiness in my dominant hand. I went through a course of rejuvenative therapy in Bangkok, but I believe the best is coming from the lifestyle modifications we began in Phuket – stress-management techniques, anti-inflammatory diet, elimination of endocrine-damaging toxins. I feel so much better three months on from my trip to Thailand for hyperthyroid."
ImagineHealth guest from London, England
Lifespan Extension Medicine, plus 5-star holistic treatments in Phuket
"As I get older living with MS, it becomes more important by the day to slow the progression of my symptoms. One hospital in Bangkok kept turning up in my Google searches, so I hooked up with ImagineHealth and they basically handled the rest. My treatment was rejuvenative medicine followed by therapy to help with the numbness in my hands, muscle spasms, and mobility problems, which are therapies I can continue on my own back home."
ImagineHealth guest from Cologne, Germany
Lifespan Extension Medicine, accompanied by 14-day Occupational Therapy in Samui Island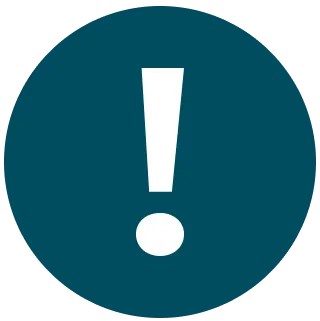 All examples of what has been achieved by others should not be taken as typical or in any way a guarantee or projection of what any individual can expect from treatments facilitated by ImagineHealth. All testimonials are provided for informational purposes only. Your treatment results may vary.
Do you have any questions? Send a message or give us a call today!
(International): +66 6226 999 22
(Thailand): 0 6226 999 22
ImagineHealth Co., Ltd., 2nd Floor, 252 Krung Thon Buri Road, Khlong Ton Sai, Khlong San, Bangkok 10600, Thailand.
Thailand Healthcare

Is a World Away From Ordinary
Learn more about the advanced treatments and the all-inclusive health travel Experiences ImagineHealth can facilitate for you.