10 Reasons to choose Thailand for your next Medical Destination

Why come to Thailand for Healthcare?
Southeast Asia is one of the busiest medical tourism regions in the world, Thailand being the most popular and competitive. Thailand is renowned for its thriving hospitality services and state-of-the-art medical facilities, with many doctors qualifying in European or American medical schools and universities. The combination of luxury tourism and medical offerings has ensured Thailand leads the most extensive medical tourism destination in the region and is the most inviting country in the world. It attracts over 2 million medical tourists visiting and spending over US$ 600 million annually. According to the World Travel and Tourism Council, Thailand is the fifth most prominent health destination. Not only does Thailand offer cutting-edge medical facilities it offers extraordinary landscapes for recuperation and recovery.
Top 10 reasons for medical treatments in Thailand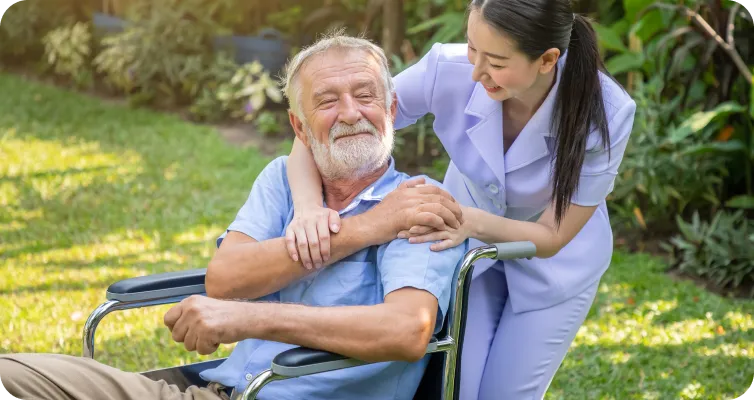 1. The best healthcare system in Southeast Asia
The Global Health Security Index 2021 ranks Thailand first in Asia
Thailand boasts some of the best hospitals and medical treatment centres in Asia by offering world-class facilities and services. In 2021, the Global Health Security Index ranked Thailand fifth in the world, following the United States, Australia, Finland and Canada and first place in Asia. Many Thai doctors and physicians have British and US medical degrees and treat patients with outstanding professionalism and care. The doctors are well-trained and experienced in the latest treatments and procedures and have access to excellent facilities and outstanding accommodation and customer service resembling that of a luxury hotel. Many hospitals across Thailand have Western accreditation. Doctors work parallel with universities, research institutes and pharmaceutical companies worldwide for practical expertise and theoretical knowledge.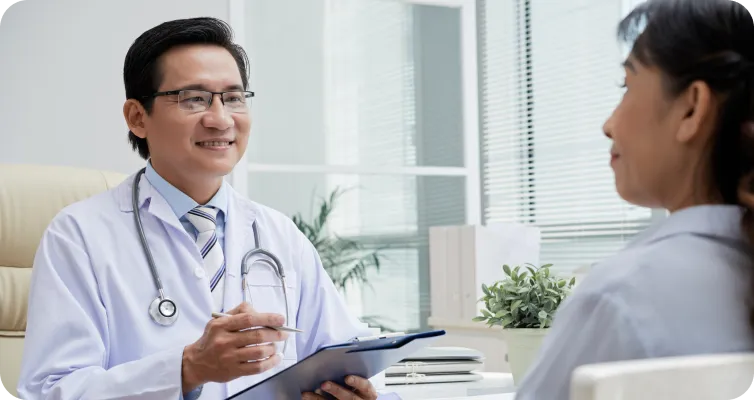 2. Top specialists in all areas of medicine
Tailored disease prevention and treatment programmes
If you seek medical attention in Thailand, you can rest assured that the health services are on par with western standards. Many services are provided at private clinics and hospitals, which boast state-of-the-art facilities, technology, internationally trained doctors and specialists and multilingual staff. Doctors work closely with international universities, research institutes and renowned pharmaceutical companies, giving rise to the perfect combination of theoretical knowledge and practical expertise. ImagineHealth has expertise in identifying your required experts and liaising with them and their organisations so that you can focus on your treatment and a full recovery. You are encouraged to have a face-to-face or virtual consultation with your practitioner before you leave for Thailand.
"...state-of-the-art facilities, technology, internationally trained doctors and specialists and multilingual staff."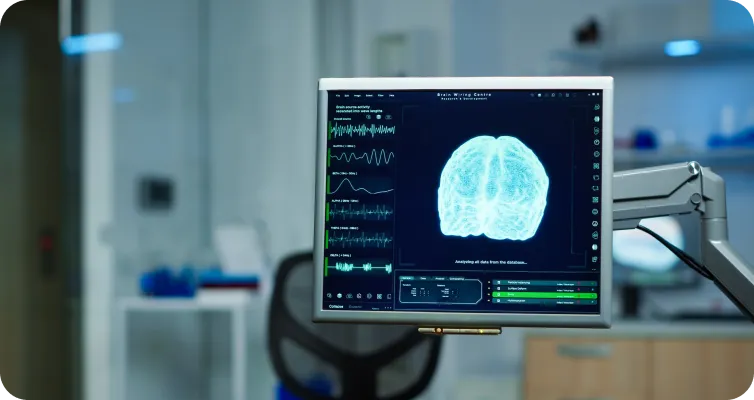 Optimal access to medical services
The correctly chosen hospital and medical professionals will ensure a fast-track service for medical care, elective procedures and emergencies and easy access to doctors and expert therapists. The highly-linked network of doctors means you'll have less waiting time for consultations, CT scans, elective surgeries and treatments. With direct access to medical specialists, you'll experience an effective treatment path and recovery programme.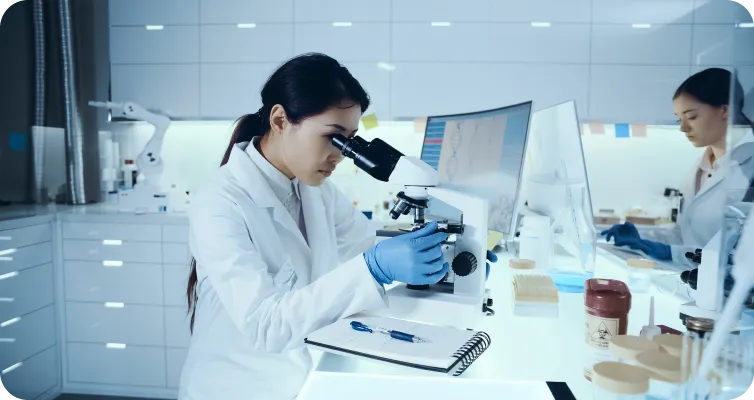 4. Access to medical technology
State-of-the-art medical and health innovations
Thai health care regulations allow a shorter timeline for bench-to-bedside innovation and a close, empowering relationship between doctors and patients. Innovative diagnosis, value-based and patient-centric treatment procedures have influenced the nation's health quality. In particular, the private sector is involved in modern and integrative medical care. ImagineHealth is a trusted mediator between patients and treatment providers to ensure exacting and professional treatments, care and consideration. ImagineHealth and its partner physicians can seamlessly facilitate treatments not yet available in your home country.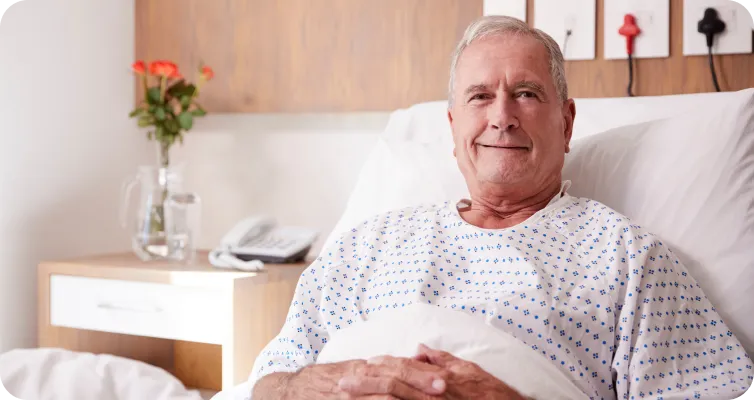 5. A long tradition of welcoming international guests
Thailand is becoming a global health tourism destination
Thailand already has an enviable reputation as a first-class hospitality provider. It has a growing number of international visitors who enjoy the white sandy beaches, temperate azure waters, world-class shopping and enviable history. Private hospitals are keen to offer you excellent service, the best medical treatments, comfortable accommodation and outstanding cuisine. Each hospital offers a range of room options, comfort, round-the-clock integrated care and room service to ensure you are relaxed and receive appropriate attention. Thailand's inimitable kindness and empathy, paired with top medical specialists, mean that you will be cared for throughout your stay in a luxurious setting with top-notch hotel-inspired service. You'll need help finding better service anywhere in the world.
" ... you will be cared for throughout your stay in a luxurious setting with top-notch hotel-inspired service."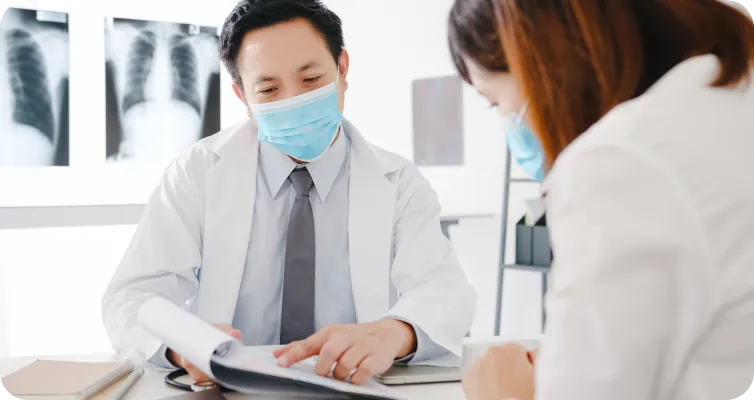 6. Quality, security and discretion
Inspiring international safety and protection
Thailand is a very safe and friendly country. In 2021, Thailand ranked fifth in the world and first in Asia by the Global Health Security Index. With international standards accredited and certified by organisations like Joint Commission International, JCI, you are assured that regulated hospitals in Thailand offer quality healthcare and excel in patient safety. In June, Thailand introduced its first consolidated law to govern data protection in the digital age. It is comparable to the European General Data Protection Regulation, GDPR and is considered the global benchmark in patient data privacy. The PDPA includes data processing, collection, storage and consent protocols.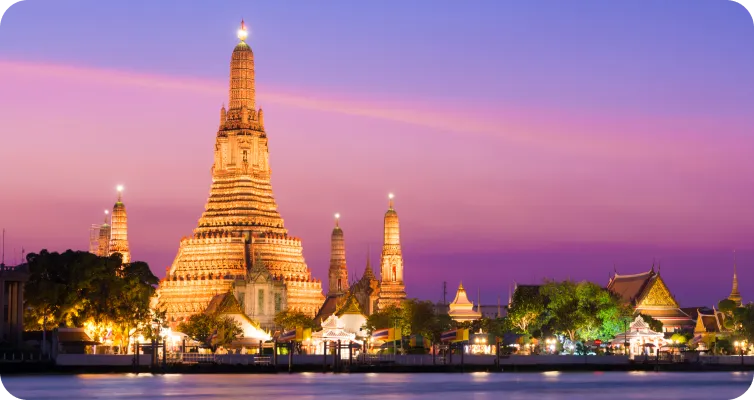 A warm and understanding welcome to international visitors
Welcome to the 'land of smiles'. You can expect smooth communication, empathy and care with your doctor and other medical experts during your stay and follow-up care. The hospital staff take elevated care to respect the diverse requirements of patients worldwide. Thailand's sensitivity to other languages and cultures makes things easy for international patients. Approximately 80 per cent of the national population follows the gentle Buddhist teachings, and the remaining 20 per cent follow the Muslim faith. Buddhists, by nature, are very welcoming, and the Thai medical profession is well-versed in treating Muslim and Western visitors.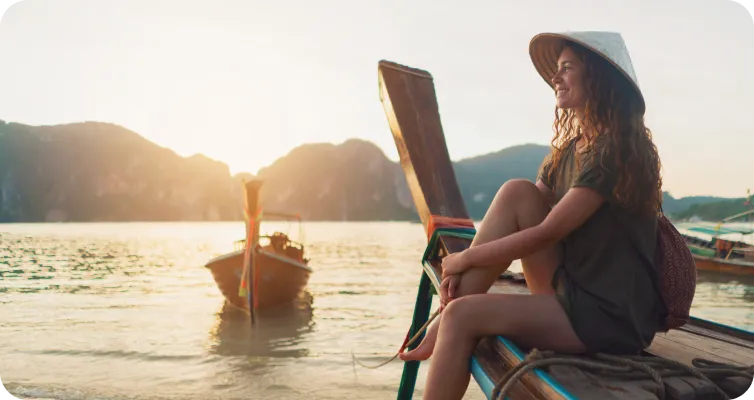 8. Relaxation for travelling companions too
Spectacular highlights for patients and those accompanying them
If you are coming to Thailand for medical treatment, you'll likely want to travel with your family. It's important to have your loved ones beside you when recovering from your procedures. The country has seemingly endless well-considered programmes for you and your travelling companions, from white sandy beaches and warm blue seas to culture and food and a plethora of sights and shopping. ImagineHealth understands how challenging your recovery can be for a family and can recommend a local hotel, apartment or villa that affords convenient access to the treatment location. They can rest in the knowledge that whilst you receive state-of-the-art treatments, they can be close by and enjoy exploring the local area.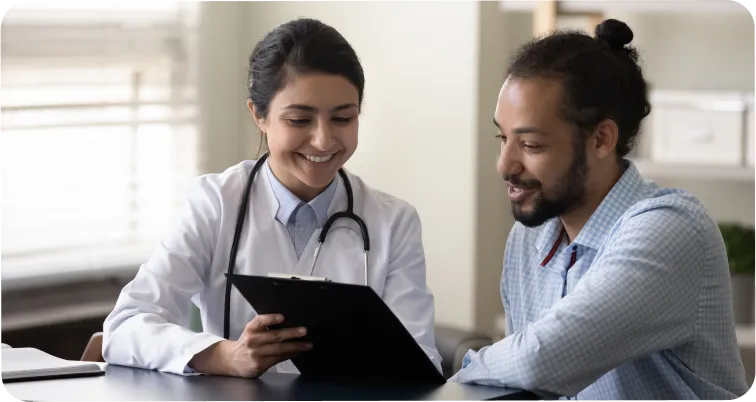 9. Affordable Medical Services
Value-based healthcare does not mean expensive
Thailand is often less expensive for medical treatments than developed countries and an affordable alternative for those expecting high-quality and attentive care. This is particularly true if your healthcare in your home country is eye-wateringly expensive. Countries that provide complimentary healthcare to their citizens often have long waiting lists, so you may opt for assisted private healthcare in Thailand instead.
Enjoy easy worldwide travel to Asia
Thailand is well-connected to the world, with daily flights arriving and departing from Bangkok and other smaller international and domestic airports. Suvarnabhumi Airport is the gateway to Southeast Asia with short 10-hour flights from Europe and Russia, six hours from various Middle Eastern hubs and short-haul flights from the rest of the continent.
Entering Thailand on a tourist visa is easy. Many nationalities can visit the country without a visa under the Visa on Arrival rule or Visa Exemption scheme. These options allow visitors to stay for up to 30 or 45 days. If you want to stay longer, you can apply for a tourist visa at your local Thai Embassy or Consulate in your home country.
Start Your Healthcare Journey Today
Request a personalized example of a Thailand health travel itinerary.